Vegan Macrobiotic Self-Healing
~ Eating In Harmony With Life
Vegan Macrobiotic Self-Healing reflects a way of eating and living that is harmonious to our true natures.  It represents an 'operating system' ~ to empower your ability to determine what is best for you, and help you change your body, mind, and heart from the inside out, with every bite.
The content found here emphasizes diet and lifestyle tips for self-healing.  I also offer distance healing services for deeper transformation and support to harmonize your diet, energy, and all aspects of your life.  
As a practitioner, I can say with absolute certainty that a vegan macrobiotic self-healing diet can heighten your intuitive perceptions, improve your discernment, and help you feel lighter, more calm, balanced, and at peace.  Doesn't that sound awesome?  Believe me, it is!
I share more information about various aspects of health from a Chinese medicine perspective, and other health related topics and personal growth on my blog, Vegan Great Life ~ which is another way of saying Vegan Macrobiotic.
While you may have landed here in search of simple, delicious pure vegetarian (vegan / plant-based) recipes to fuel your body, what I hope you will leave with is some food for thought, and nourishment for your body, mind, heart and Soul.  
A Vegan Macrobiotic Self-Healing Diet has provided me with an orientation to life that speaks to my heart.  I've left, but find myself returning home, again and again.  Let me tell you, 'there's no place like home!'  You can read more about an unexpected gift, and our earliest introduction to Macrobiotics, here.
Believe it or not, brown rice and veggies soothe the soul.  As some of the modern pioneers of the macrobiotic movement have claimed, a macrobiotic diet provides a hopeful solution to what ails the world.  
Can you imagine world peace is possible by eating brown rice?  Sounds crazy, and you may prefer other grains, however, just the thought excites me.  I hope it will excite you as well!
Click Contact Me, below or in the top Navigation to leave a comment, ask questions, or learn more about my services.

Vegan Macrobiotic Self-Healing Universal Principles of Balance


"The more harmonious we can live with the patterns of change in the universe the healthier we will be."
~Prince Wen Hui's Cook, Chinese Dietary Therapy, by Bob Flaws and Honora Wolfe
There are ancient, universal principles of balance that once understood, can guide your diet and lifestyle choices to harmonize with your personal needs.  My desire is to help you more elegantly manifest your ideal health and life outcomes.

Self-knowledge is key!
In both Chinese and Ayurvedic medicine, diet, nutritional and herbal therapies, and other lifestyle practices are always recommended after determining one's constitutional type, and patterns of disharmony, or disease.   It takes into account individual nuances, unlike popular 'one-size-fits-all' approaches.  
Chinese and Ayurvedic medicine share a common root from which macrobiotics has branched.  A Vegan Macrobiotic Self-Healing Diet follows the same Universal Principles of Change which govern life, and enable us to learn how to self-heal.  Macrobiotics has the added emphasis of elevating our judgement in order to improve not only our personal health, but that of our families, communities, and world at large.  
By improving the quality of food we consume on a daily basis, we can improve our physiology, and our psychology.  In every plate or bowl of whole grains we consume lies the seeds to creating a more peaceful world.
As expressed in Prince Wen Hui's Cook,  the more harmoniously we live the more we are carried like a boat;  the less we exhaust ourselves while 'struggling' to swim upstream.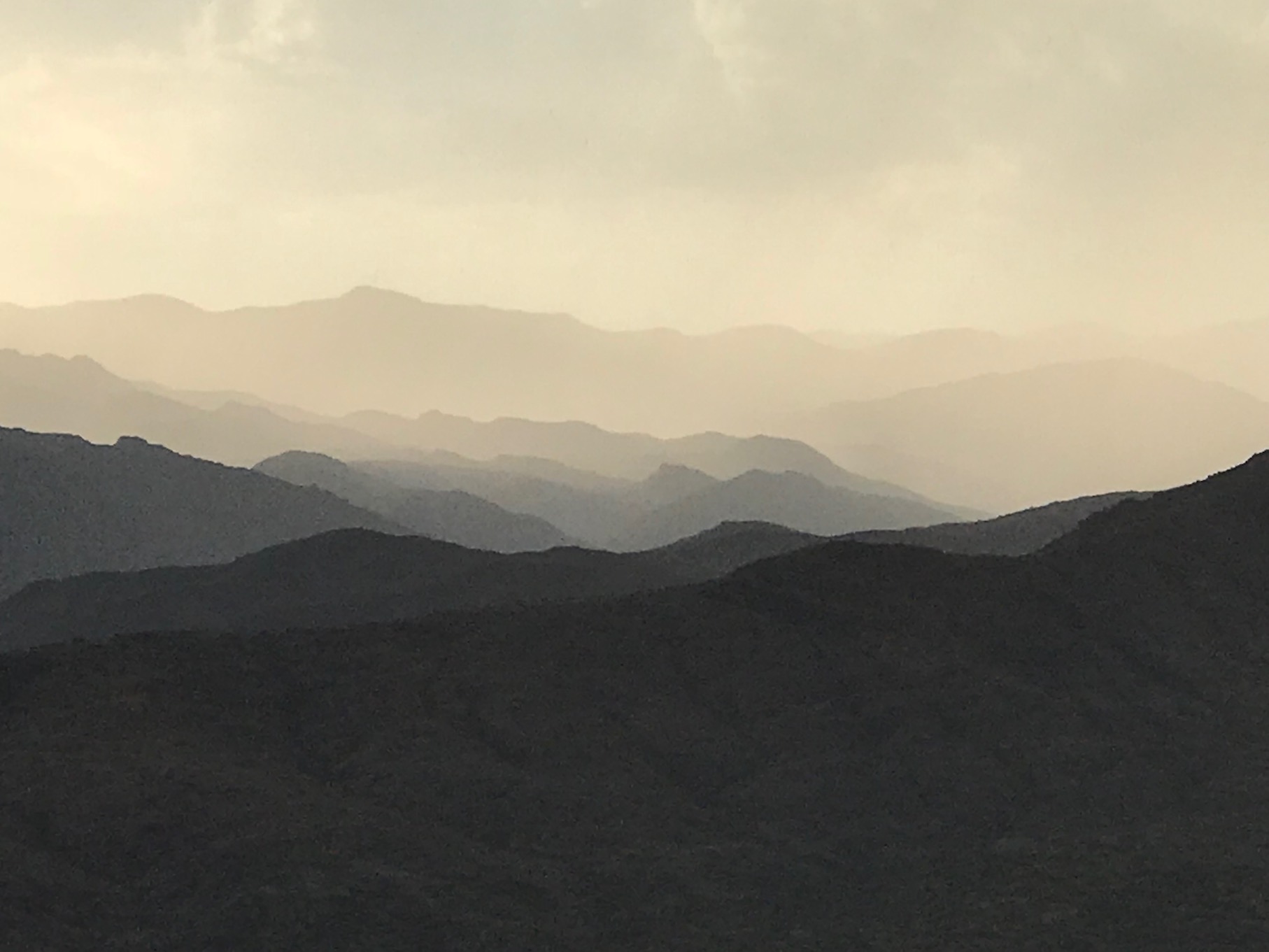 Vegan Macrobiotic Self-Healing inspires a more holistically grounded process for making the most elevated and harmonious choices  ~ whether with respect to your daily diet, body or home care products, clothing, or anything else.
Beyond making dietary adjustments, both Don and I are available for either private consultations ~ including medical I Ching readings ~ to customize your approach based on your personal needs, and to assist those who are highly motivated with purifying the mind of erroneous, limiting beliefs, and negative emotions which are at the root of many diseases.
Whether you want to improve your relationship with food, your Self, or others, Vegan Macrobiotic Self-Healing may be just what you've been looking for.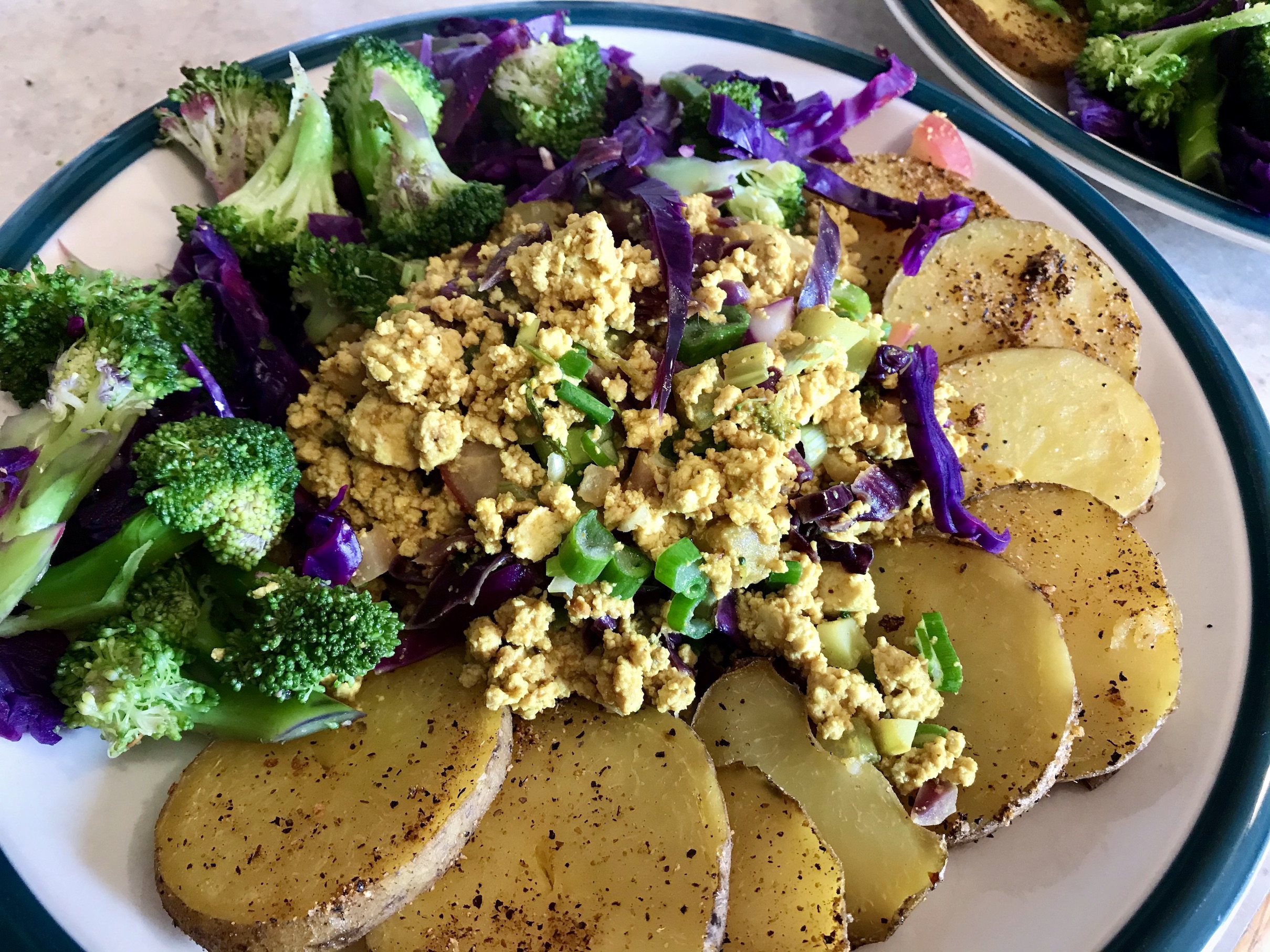 Protein & calcium-rich Tofu Scramble with Vegetables & Steamed, then Baked Yukon Gold Potatoes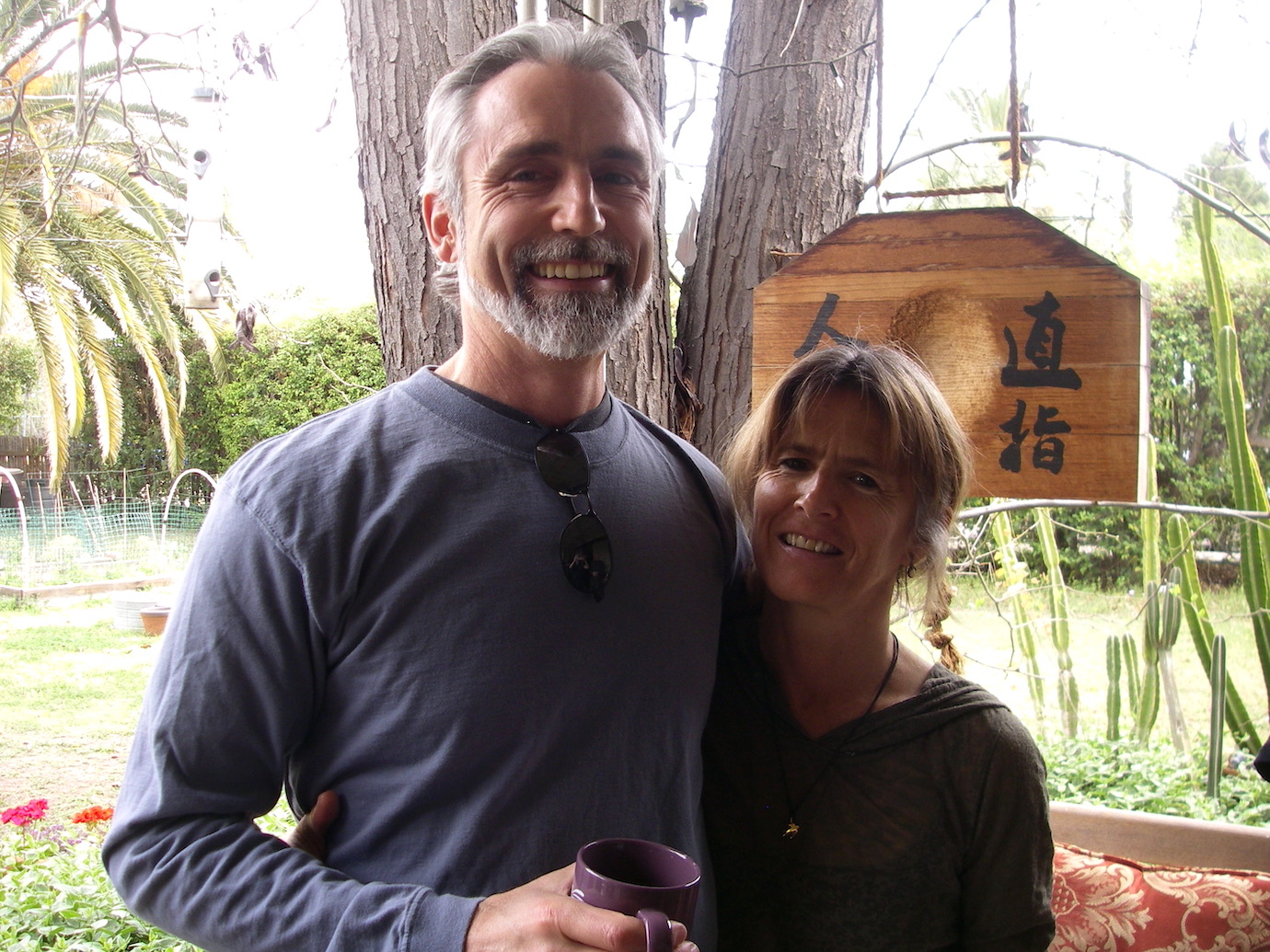 Don & I in the glow from a full day meditation retreat at the Tempe, AZ Zen center, during our earlier years as vegans, late 2011-early 2017.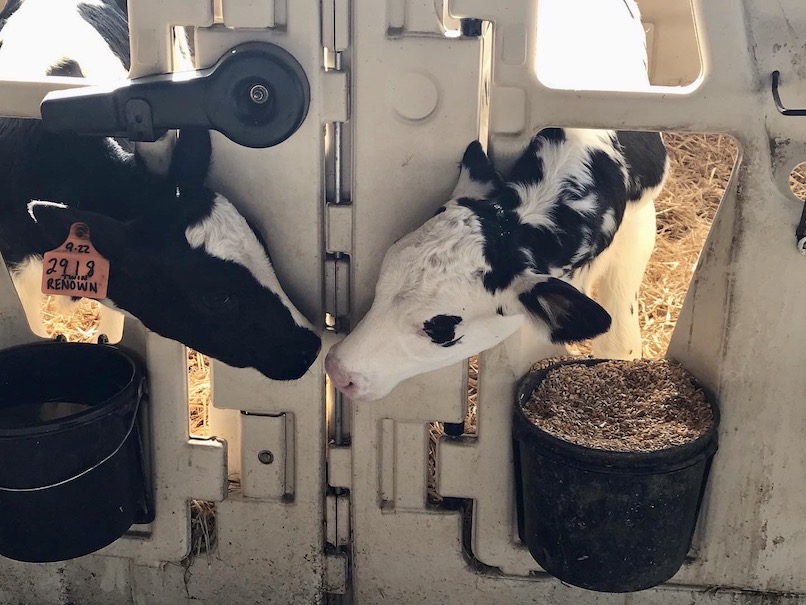 Two young calves at a local dairy farm we visited in fall of 2022. Seeing them trying to suckle each other was what led Don & I to give up dairy. Living in isolation is counter to their true nature, and only the beginning of a worse fate to come.
Being in good health helps us achieve our goals, and enjoy a productive, satisfying, purpose-filled life.  Eating the right quality and type of food can literally change you from the core level, and help you experience a much greater sense of inner peace, joy, and lightness of being.
Vegan Macrobiotic Self-Healing is geared towards helping you make every bite ~ and thought ~ count, with recipes, informative articles, and in-person + distance services.  
I have been making my previously published macrobiotic books and cookbooks available as FREE PDF E-Books, and will soon be offering new subscribers a chance to receive a FREE PDF copy of my flagship book, Make Every Bite Count (MEBC) after a few needed edits are completed.  
How To Get Started on a Whole-Food, Plant-Based /
Vegan Macrobiotic Self-Healing Diet



How To Feel Great & Improve Your Health with a Macrobiotic Diet is NOW available. Be sure to bookmark that page be alerted when MEBC and other new e-books, videos, online support groups, and future e-courses are made available!  
If you are ready to try a 21-Day Health & Weight Loss Challenge, grab a copy of The Whole-Food, Plant-Based 21-Day Health & Weight Loss Challenge FREE E-Book, then follow the links at the end to join our FB Group.
Contact Me with any questions, or to schedule a complementary by phone consultation. 
Learn more about Reiki, or Energy Healing.
Are you an eager, budget minded, self-healing enthusiast, like myself?  You may enjoy reading my book, The Strong Spirit 10-Step Plan, available in paperback and on Kindle.

Stay connected!  I will soon be making a PDF copy of my flagship book, Make Every Bite Count available FREE  as a gift to new subscribers.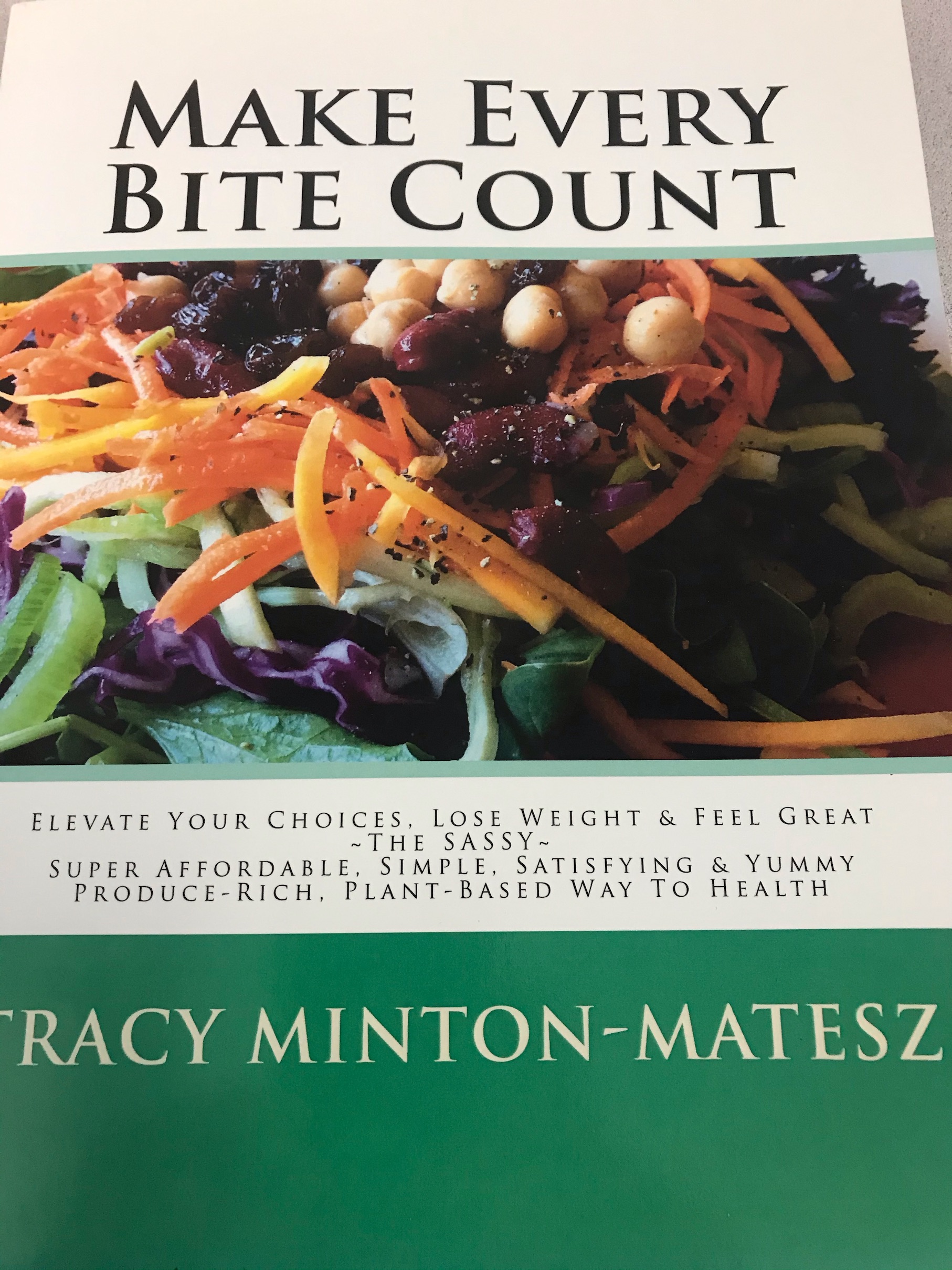 ---


Why
Vegan Macrobiotic

 Self-Healing? 






Everything we consume ~ whether physical or mental 'food' ~ affects us on some level.  Therefore, to really feel our best, we want to ensure that the food we take in is nourishing to our body, mind, and spirit ~ as free from harm as possible.

I especially 'got this' when I finally harmonized my actions with my values by restoring the purely vegetarian plant-based / vegan diet we had briefly abandoned.   This action restored peace of mind, and heightened my intuitive abilities.  

I also believe that we each have our own healer within.  I want to empower you and others to enjoy the many benefits of a vegan macrobiotic self-healing diet.



| | |
| --- | --- |
| A lake in Prescott, AZ | Mrs. Stokes Park in Hillsdale, MI |
First, do no harm...
The ancient sages taught that there can be no spiritual advancement or progress ~ personally or collectively ~ without properly understood and practiced moral discipline.

Adherence to the  golden rule is universal ~ do unto others as you would have done unto yourself, or, more precisely, do not do to others what you would not want done to yourself.   I personally believe this applies to all sentient beings!
I certainly hope to inspire more people to embrace a mostly or entirely  plant-based, vegan macrobiotic or plant-based diet by offering simple meals and recipes, and a more flexible approach to eating designed to restore homeostasis when feeling imbalanced.  
Mostly, I hope to be the peace I want to see in the world!